Update for you
Surveying Storm Damage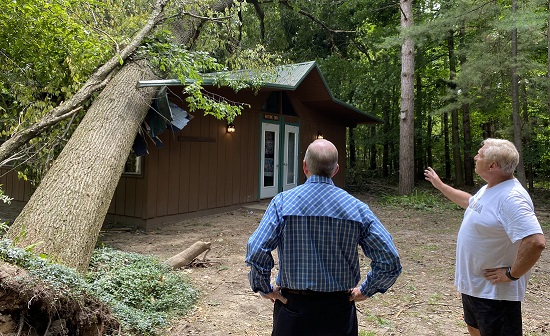 After the storms last week, I traveled across Branch and Hillsdale Counties to survey the recent damage, hear from neighbors, and get an update from local officials. Among our many stops were the Kimball Camp YMCA Nature Center and Quincy Fire Department, as well as one small business that suffered damage from several of the past storms. I'm grateful to all the dedicated first responders and volunteers who are working day and night to help their communities get back on their feet.
Situation in Afghanistan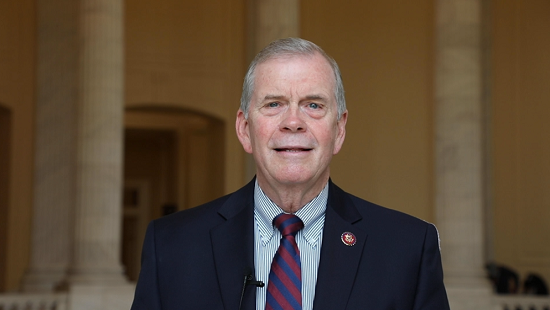 The images we we have been seeing as Afghanistan collapses are nothing short of heartbreaking. In a matter of days, we witnessed the President of Afghanistan flee the country, the Taliban overtake Kabul, a last-minute scramble to evacuate U.S. embassy personnel, and multitudes of Afghans desperate to escape harm's way. Everything that President Biden promised would not happen, has indeed happened. Even now, the President fails to recognize the grim reality on the ground in Kabul and has no coherent strategy to get stranded Americans to safety. This Administration needs to do everything in their power to safely relocate Americans and our allies. To read my full statement, please click here. 
Hearing from our Farmers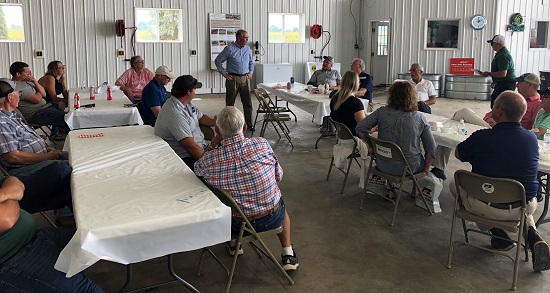 This week I had the pleasure to meet with the Lenawee County Farm Bureau to talk about issues facing family farms in our community. Valuable feedback and questions were posed throughout our discussion and I want to thank Stutzman Farms in Morenci for hosting us.
Supporting Law Enforcement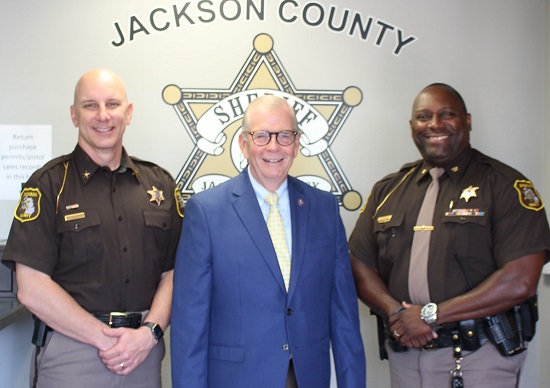 I had the opportunity to meet with Sheriff Gary Schuette and Undersheriff Chris Simpson in Jackson, this week. Our law enforcement officers risk their lives to keep our communities safe, and I will continue to stand in their corner. Local, state, and federal officials must be flexible and listen to law enforcement as we address the crime spike not just statewide, but nationwide.
Addressing Mental Health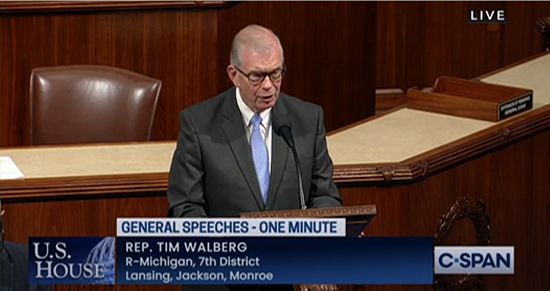 Americans are keenly aware of the pandemic's economic consequences, including the millions who lost their jobs and livelihoods. In the rebuilding process, we cannot overlook the extreme mental health toll taken by a now 18 month-long disaster. Now more than ever, Congress needs to come together once again to tackle mental health care. It's been five years since we collaborated across the aisle on our last major initiative, The Helping Families in Mental Health Crisis Act of 2016. It was the most significant mental health overhaul in decades. Today, we need to build on its success, and fast. I recently wrote an op-ed in the Lansing State Journal on a pathway forward to addressing mental health.