Update on Important Legislation
Energy and Wireless Bills Pass the House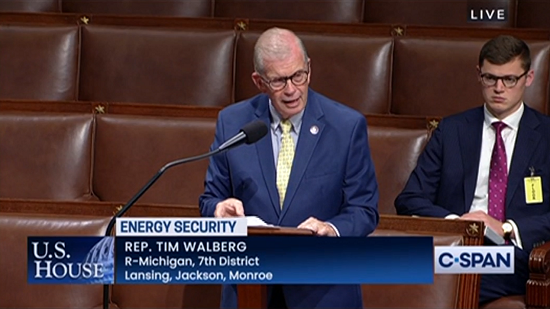 This past week, the U.S. House of Representatives passed two of my bills that will continue to strengthen the United States' energy, economic, and national security.  The Promoting United States Wireless Leadership Act is  a bipartisan bill which will further increase America's leadership and role in the development of wireless standards to push back against international competitors such as China and Russia.  Click here to hear my remarks on the house floor regarding the bill. 
Another one of my bipartisan bills passed the House, the Energy Emergency Leadership Act. Introduced with Rep. Bobby Rush (D-IL), the legislation recognizes the important mission of bolstering our nation's cybersecurity at the Department of Energy to more effectively respond to growing threats to energy security.  Click here to learn more about both of these bipartisan bills.
Lowering Health Care Costs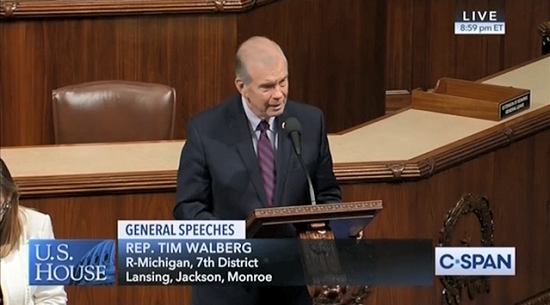 This week, I introduced H.R.4547, Association Health Plans Act, to expand health care options and lower the costs for small businesses through association health care plans (AHPs).  Small businesses are continuing to face many hardships due to the pandemic; and AHPs are a commonsense solution that will empower small employers and their employees when making decisions regarding their health coverage.  This bill would allow small businesses to offer higher quality options for workers at a better price and would open various pathways to more affordable health care for families in Michigan and the U.S. as a whole. 
Fixing the Border Crisis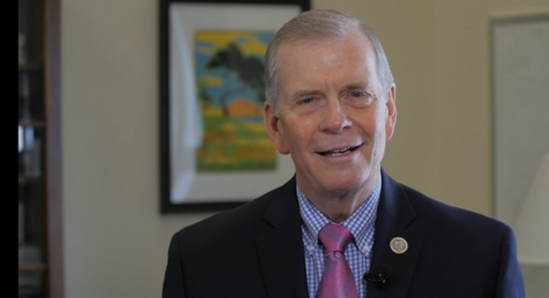 On Thursday, I signed a discharge petition on the House floor, to force a vote on H.R. 471, Protecting Americans from Unnecessary Spread upon Entry from COVID–19 (PAUSE Act). The legislation will resume Title 42 enforcement at the border, which had been in place until President Biden stopped it. The policy was used to protect Americans from illegal immigrants crossing our border who have or have been exposed to COVID-19. By supporting this legislation, Congress can prevent the further spread of COVID-19 into the country while also protecting the men and woman protecting our border.
Improving Network Security and Viability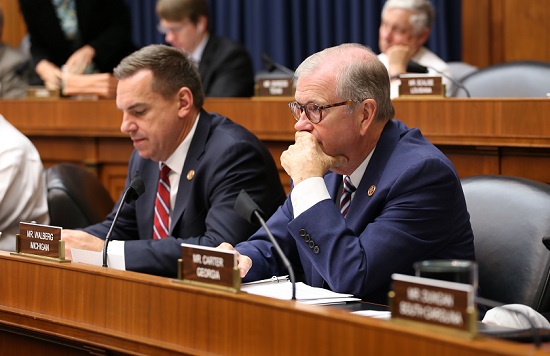 On Wednesday, the Committee on Energy and Commerce had a markup of 24 health and cybersecurity bills.  Included in this markup was H.R. 4067, Communications Security Advisory Act, which I introduced with my colleagues Rep. Elissa Slotkin (D-MI) and Rep. Kurt Schrader (D-OR).  H.R. 4067 would advise the Federal Communications Commission to establish a council which would make recommendations on ways to increase the reliability, security, and interoperability of communications networks.  This bill would help secure our nation's networks, which is crucial for our economic competitiveness and national defense and I am glad to see this important bill move through our committee.
Protecting Bipartisan Taxpayer Protections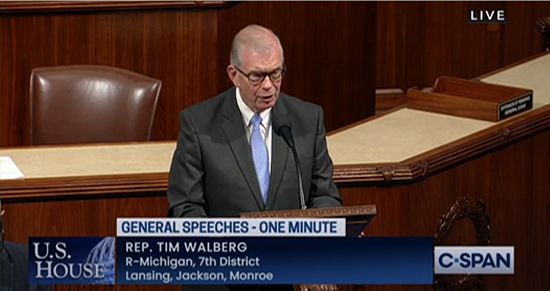 For over four decades, Republicans and Democrats have come together to ensure taxpayer dollars would not be used for abortion. Due to the Hyde Amendment, 2.5 million lives have been saved, and afforded the chance to reach their God-given potential.  It is commonsense to keep this longstanding pro-life protection in place.  To watch my remarks I gave this week on the importance of the Hyde Amendment, please click here.
---