Stopping Scammers
Protecting Seniors From Scams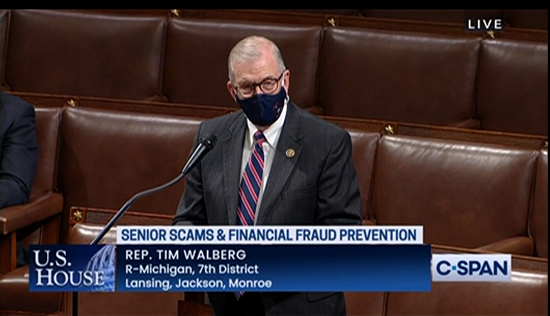 On Thursday, The House passed bipartisan legislation I introduced with my colleague, Lisa Blunt Rochester (D-DE) which takes important steps to stop financial scammers from perpetrating fraud and taking advantage of our loved ones. Unfortunately, many scammers have taken advantage of the uncertainty many have felt during the COVID-19 pandemic and utilized confusion to perpetrate scams, often targeting our seniors. Our bill will improve the Federal Trade Commission's (FTC) prevention and response efforts against senior fraud and scams through enhanced coordination with key industries, consumer advocacy groups, appropriate law enforcement agencies, and consumers. Click here to watch my remarks on the House floor before its passage.
Promoting Energy Independence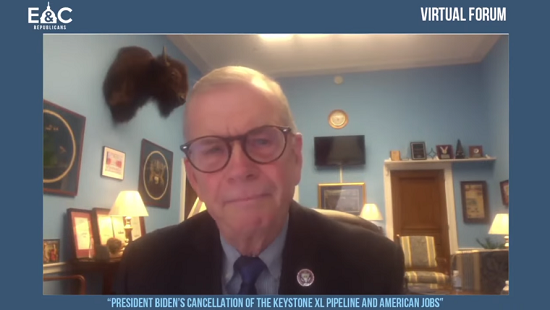 Unfortunately, we've seen the negative impact of President Biden's Executive Orders like the cancellation the Keystone XL pipeline permit, which eliminated more than 10,000 well-paying jobs for Americans during a time of economic challenges. Further, this action did not eliminate the need to transfer energy resources from Canada to the United States -- the decision just shifted the transportation methods to less secure means. Cancelling Keystone XL was a bad enough decision that will hurt workers' jobs and livelihoods. Now pipeline opponents want to impose even greater economic harm by shutting down Line 5. This week, I participated in an Energy and Commerce forum on the consequences of these anti-jobs, anti-energy decisions.
Jackson YMCA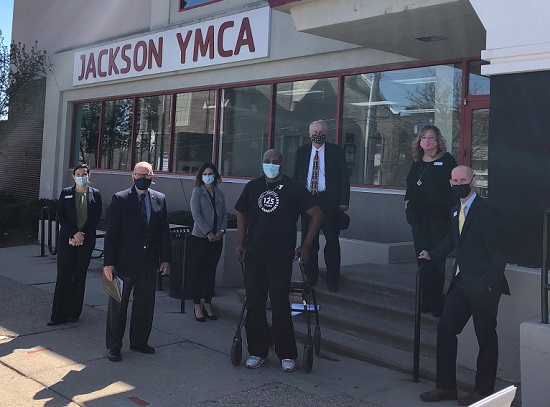 I had the pleasure of visiting the Jackson YMCA to tour the facility and get an update on plans for a new and expanded building. They have continued to serve our community throughout the pandemic, and I am grateful to organizations like the YMCA that promote the well-being of children and families.
Visiting Local Food Pantry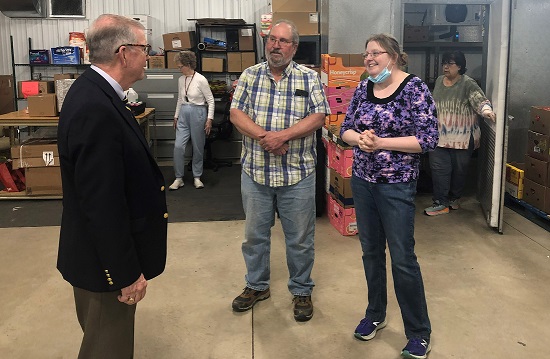 Recently, I visited Helping Hands Food Pantry in Charlotte to meet with the operators and hear about their food security program offered to Eaton County residents. Throughout COVID-19, so many community members have stepped up to volunteer at local organizations to help serve the needs of their neighbors.
Vaccine Update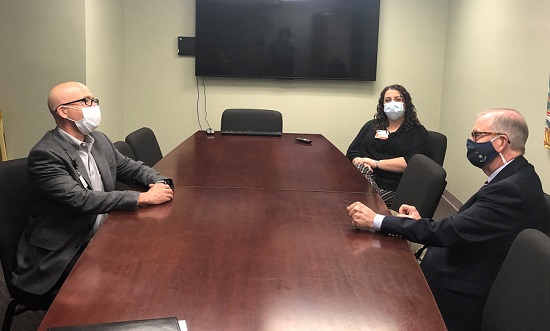 The team at Eaton Rapids Medical Center hosted me for a recent visit to hear about vaccine distribution efforts in Eaton County, as well as the Paycheck Protection Program and other measures in the fight against COVID-19. I have continued my bipartisan efforts to urge the federal government to make commonsense updates to the vaccine distribution formula to save lives and curb outbreaks.
On April 5, Michigan opened up vaccine eligibility to all those 16 years and older. If you're interested in signing up for an appointment, please visit my website for county-by-county vaccine information, and you will find links to appropriate resources in your county.
2021 Congressional Art Competition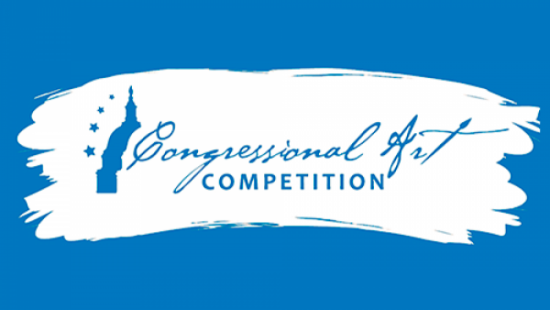 A reminder to high school students in the 7th District: The deadline to participate in this year's Congressional Art Competition is coming up on Monday, April 26. Read more details on artwork submissions here.