Lowering Prescription Costs
Lowering the Cost of Prescription Drugs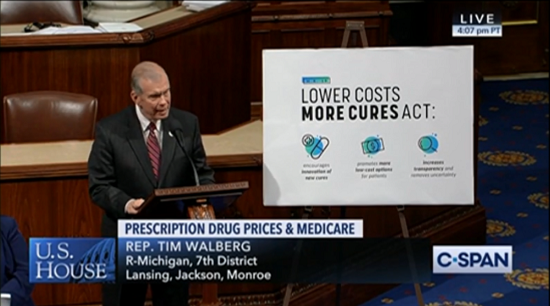 This past week, I cosponsored H.R.19, The Lower Costs, More Cures Act. The legislation is comprised of bipartisan provisions that take much-needed action to lower prescription drug costs, including by establishing the first-ever out-of-pocket cap for seniors in the Medicare Part D program. The plan also promotes drug pricing transparency and stops producers from taking advantage of the system, while also implementing a multifaceted approach to lower insulin prices.  Unlike other plans, H.R.19 would not make Americans more reliant on China and enables stronger, Pro-America trade deals. Importantly, H.R.19 does not risk the innovation for life-saving drugs that will come to market and save lives in the near future.

The Health, Employment, Labor, and Pensions Subcommittee held a hearing on Speaker Pelosi's drug pricing bill recently, which would, unfortunately, limit innovation and diminish hope from those either suffering from a currently incurable disease or have a family member currently waiting for the next medical breakthrough. To hear my questions during this hearing, please click here. 
Recognized for Bipartisan Results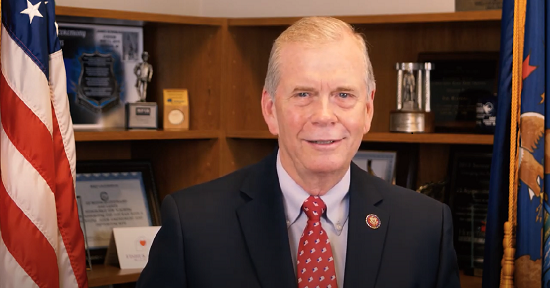 In my many conversations with constituents across the district, the dysfunction of Washington is often a cause of concern. As your representative, I am committed to effectively advance meaningful, bipartisan legislation, while staying true to the principles I promised the constituents of our district. Recently, those efforts were recognized by The Lugar Center and the McCourt School of Public Policy at Georgetown University when they released their Bipartisan Index ratings for the 116th Congress. I ranked as the top Michigan Republican and second overall in Michigan's 14-person congressional delegation.
Promoting American Wireless Leadership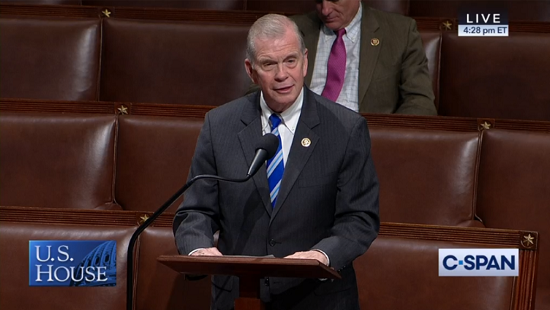 Along with my colleagues Reps. Debbie Dingell (D-MI), Bill Johnson (R-OH), and Annie Kuster (D-NH), I introduced the Promoting United States Wireless Leadership Act of 2021. The bipartisan legislation will enhance America's leadership in the development of wireless standards. To protect U.S. national security, global competitiveness, and cost-effectiveness of wireless communications this bill encourages a unified approach for American wireless leaders to lead the way on wireless technology and to push back against Russian and Chinese development.
Hearing from You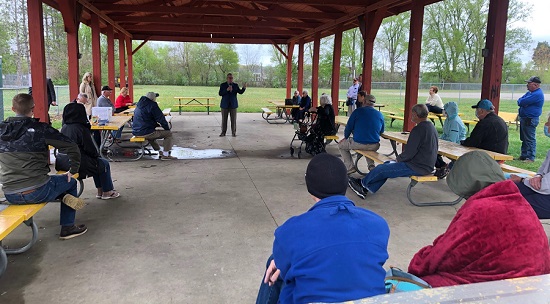 This past week, I spent time in Bedford, Grass Lake, and Charlotte for outdoor gatherings to hear what's on each community's mind. Many of the topics mentioned were related to COVID-19, vaccines, and overcoming the pandemic. We also discussed efforts to expand rural broadband, rein in runaway federal spending, improve veterans' health care, and more. While in Grass Lake, it was also my privilege to present a congressional tribute honoring Grass Lake's sesquicentennial and the Village's rich history.
Monroe Economic Development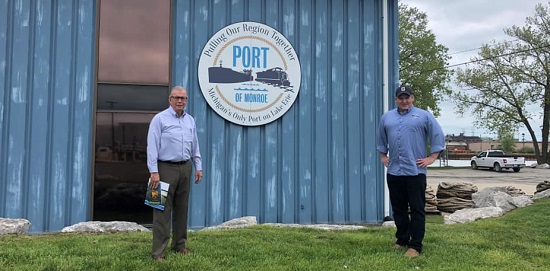 I had the opportunity to visit the Port of Monroe to get an update from Director Paul LaMarre on issues impacting the economy, infrastructure, and Great Lakes shipping. The port plays a critical role in our region's economic competitiveness, and I will continue to advocate for policies to level the playing field to support the port and generate more jobs and economic activity.