Keeping Communities Safe
Standing with Law Enforcement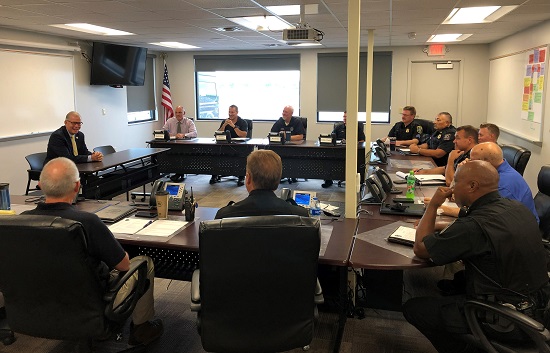 This week, I met with police chiefs and law enforcement officials from Lenawee County to talk about the recent surge in violent crime in big cities across America. Throughout the meeting, I reaffirmed my support for local police departments, thanked them for their work to keep our communities safe, and denounced the dangerous calls to "defund the police" by far-left politicians. We've seen an unfortunate spike in attacks on law enforcement—both in political discourse as well as physical violence. This past year tragically set a record for the number of law enforcement officials killed in the line of duty. This all reinforces the need to stand with the brave men and women who risk their lives to keep our streets safe.
Storm Update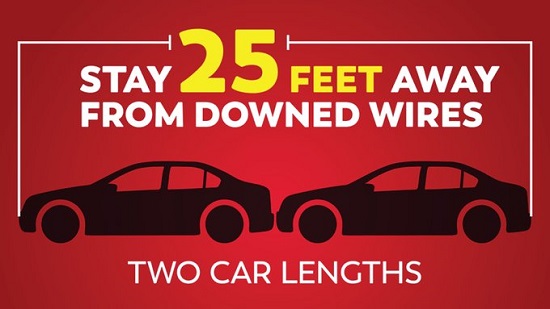 I have remained in communication with local officials and emergency services personnel over the past week as many of our communities have been hit hard by power outages and other extensive storm-related damage. I'm grateful to the men and women who are working non-stop to clear debris, restore power, and help those in need. To report any downed power lines, please call Consumers Energy at 1-800-477-5050 or DTE Energy at 1- 800-477-4747. For more information regarding power outage safety tips, please click here. For available community resources, please call 2-1-1. Please continue to stay safe.
Hearing from You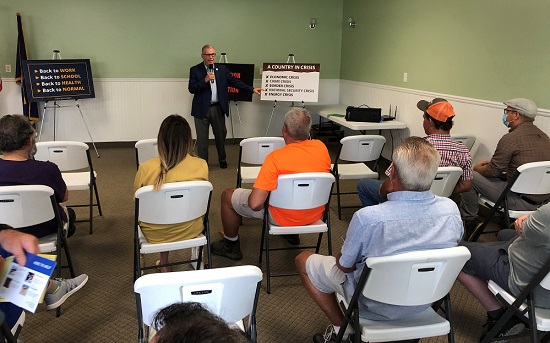 I continued to travel to communities all across Michigan's 7th District, holding community gatherings in Berlin Township in Monroe County and Potterville in Eaton County. We discussed many topics including concern over inflation, gas prices, and the humanitarian crisis at the southern border. As always, I'm grateful for all those who attended and shared their feedback on the challenges we face as a country.
Honoring our Veterans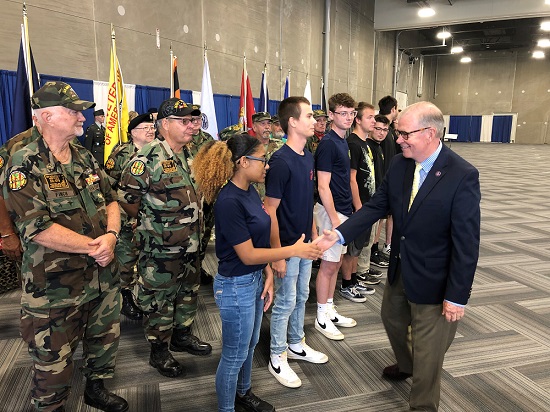 One of the most fulfilling parts of the summer months are the county fairs where so many of us get to reconnect with one another, which has been particularly enjoyable after the cancellation of fairs in 2020. This week I spent time at the Jackson County Fair and I had the privilege to welcome volunteers with the Vietnam Traveling Memorial Wall and pay tribute to our local veterans.
Summer Food Service Program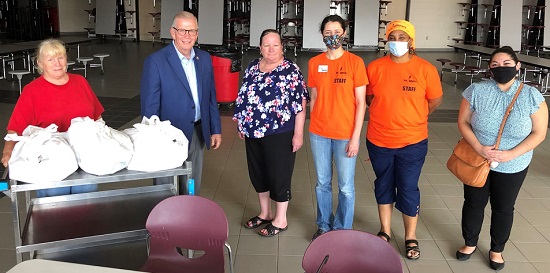 Earlier this week, I was able to visit the Summer Food Service Program organized by Food Gatherers during its operational hours at Milan High School. Throughout the pandemic, many community organizations adapted to take creative and innovative approaches to continue to provide assistance to those in need. We are grateful to the staff and volunteers that have helped create continuity despite difficult times.
Visiting Delta River Senior Village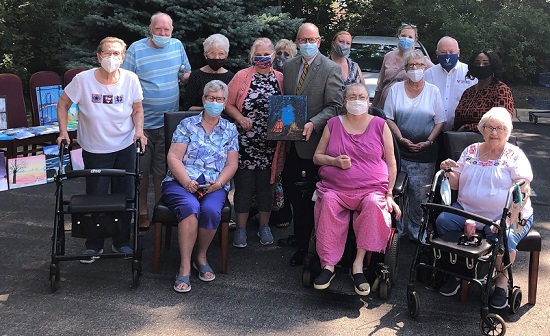 Recently, I had the pleasure of visiting Delta River Senior Village, a Volunteers of America housing community in Delta Township. One of the residents, Pam Marshall, took up painting during the pandemic and has quite the collection. Pam's artwork is now prominently displayed in our Jackson office.