Across the district
SOAR House in Jackson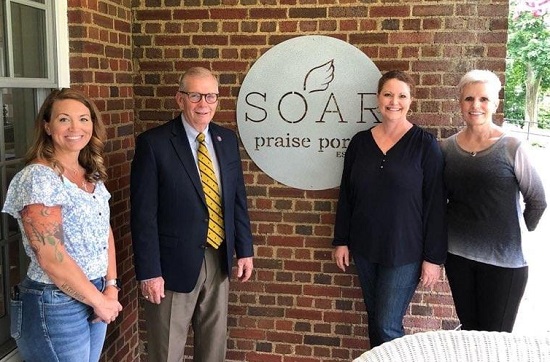 This week I was invited to tour the newly renovated SOAR House, which provides housing for women survivors of trafficking and abuse. I am deeply appreciative of the opportunity to receive this update on the impactful work in the Jackson community. A special thank you to all the dedicated and passionate individuals involved in this difference-making project.
Celebrating Chief Hoeft's Service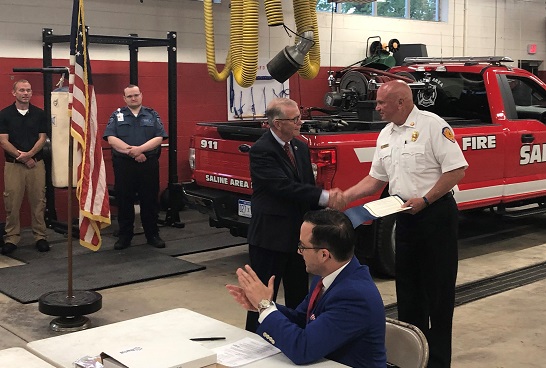 Throughout his 43-year career, Fire Chief Craig Hoeft has displayed the highest level of professionalism and contributed so much to the Saline community. Thank you Chief Hoeft for your decades of distinguished service, and best wishes on your upcoming retirement.
Community Gatherings in Washtenaw & Lenawee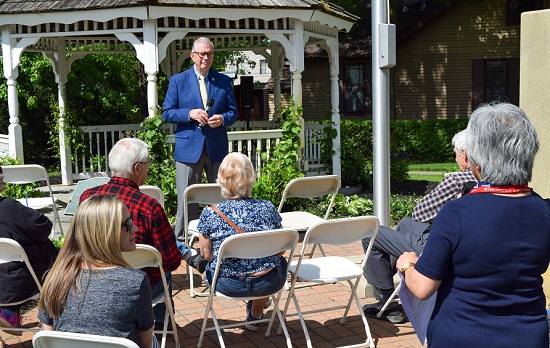 I always value the input and ongoing dialogue with constituents in every community across the district. Recently, I held community gatherings in Salem Township in Washtenaw County and Hudson in Lenawee County. We discussed many topics including concern over inflation, a recent bipartisan bill I introduced to utilize carbon capture technology, and opioid treatment and recovery. Rain or shine, I'm grateful for all those who attended.
Discussing Home Health Care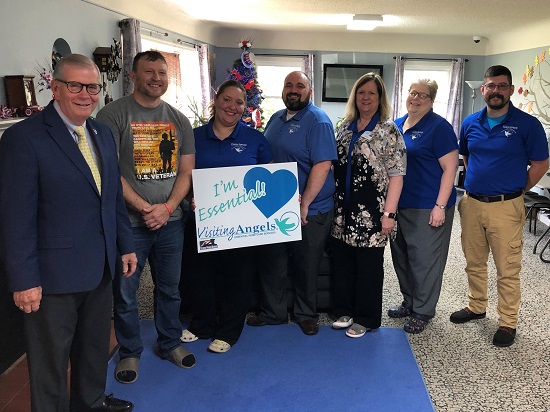 Recently, I met with many of those involved with Visiting Angels in Monroe to discuss home health care and the issues challenges COVID-19 has had on workers. Additionally, I was able to welcome Will Bruck, a veteran and the owner of Visiting Angels, back home from his deployment overseas.